The owner of the Ritz Cafe in Oak Bluffs realized his prospects of becoming a famous bass guitarist were grim shortly after opening his first music club. It was 1976 and Larkin Stallings was 19.
His life's work has been in bars and clubs ever since. His first club was called My Oh My in Palo Alto, Calif. Later he studied hotel and restaurant management at the University of Houston, and then opened several bars in the Houston area, which he still owns today. The Stallings bought a home on the Island in 2006 and moved here full time in 2012.
He bought the Ritz in 2014 for $975,000 from longtime owner Janet King, records show. Today the 4 Circuit avenue property is valued at $1.55 million.
Back in 2014, Mr. Stallings said he had been walking down Circuit avenue when he saw a "for sale" sign in the window. On a whim he made a deal with Ms. King, but it would be another four months until he took ownership of the bar, which he blamed on lawyers messing things up.
In hindsight he sees the delay as a blessing. He took over in June of 2014, just before the start of the busy summer season, which meant he didn't have time to change the bar's gritty charm, he told the Gazette.
Mr. Stallings has kept the bar's hole-in-the-wall character but added a touch of southern hospitality, with live music a continued staple.
His continued presence has allowed him to put on a cap he never sought — a fixture in leading the Island business and philanthropic community. He is president of the Oak Bluffs Association — the town's business coalition — and vice president of the board of Martha's Vineyard Community Services. He also serves on the board of Vineyard House, the Island's sober living center located in Vineyard Haven.
Mr. Stallings, who took on the business association president role in 2021, said it was "for one reason, and one reason only" — he sees new and diverse entrepreneurs coming into town. "I'm loving it as the Oak Bluffs Association evolves, it's becoming more inclusive and more driven by younger members," he said. "I don't plan on being the president forever, when it's working well, running well, I will back the hell away."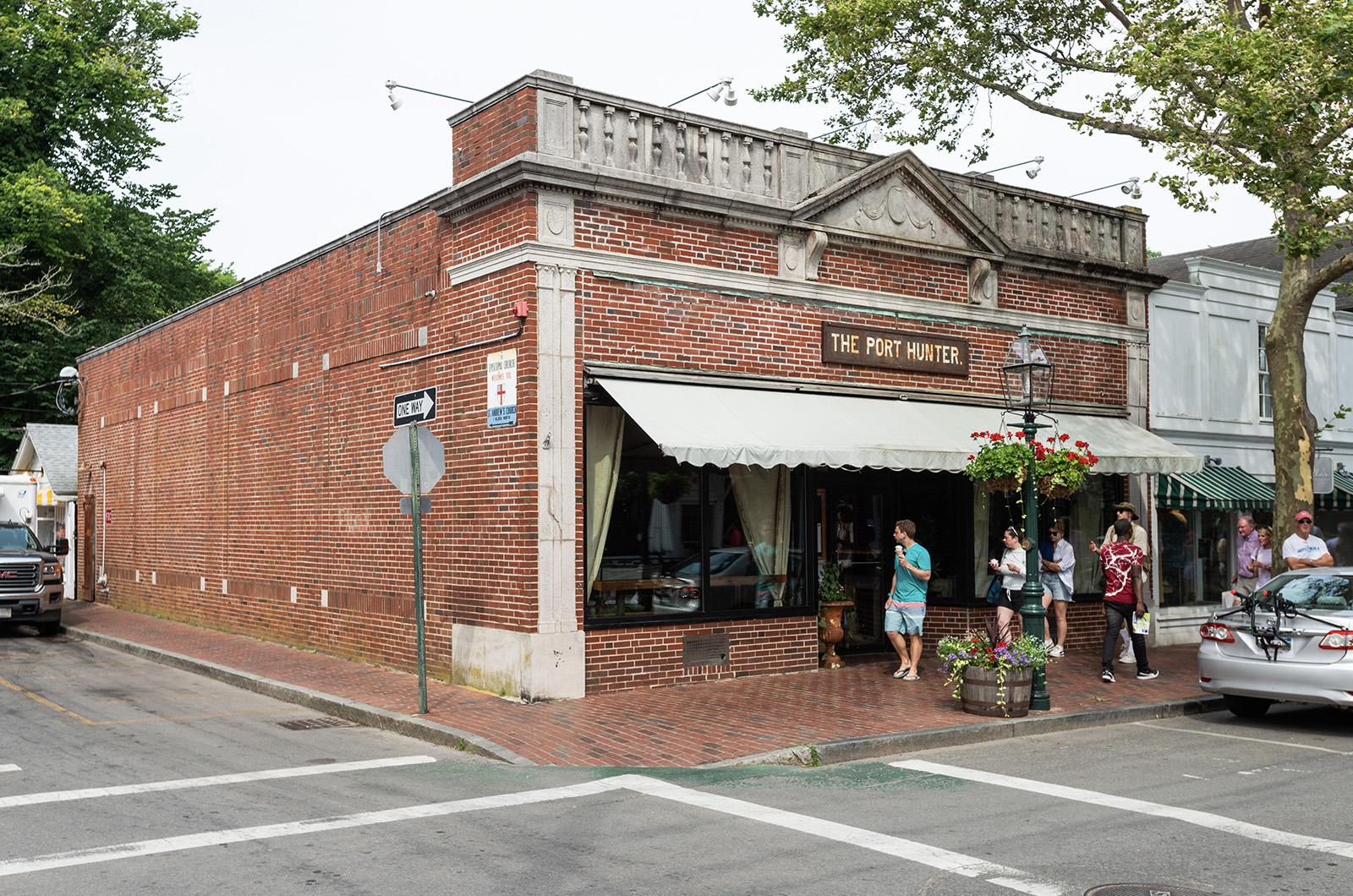 The Hall family history of Island real estate ownership runs deep in all three down-Island main streets and beyond. 
Sitting on a bench in front of Vineyard Scoops ice cream shop, Geno Courtney spends his days surveying Edgartown's downtown. He owns 40 per cent of it, by his estimate. 
Claudia Canerdy founded Claudia in Vineyard Haven in 1971. She is one of a handful of female owners of downtown properties. 
Larkin Stallings said he was walking down Circuit avenue in 2014 when he saw a "for sale" sign in the window of the Ritz. He took ownship of the bar four months later. 
Josh Goldstein, with his parents, owns the Mansion House. Sherman and Susan Goldstein purchased it in 1986.  
Charles and Anne Hajjar have named the Island hotels they own after their children. They purchased the Sydney in 2015.
---
← Full story | Main Street, Edgartown | Circuit Avenue, Oak Bluffs | Main Street, Vineyard Haven