The Goldstein family has owned the Mansion House at the head of Main street Vineyard Haven for the past four decades, with Sherman and Susan Goldstein buying the hotel in February 1986. Susan had been a teacher. Sherman worked for Martha's Vineyard Community Services.
Son Josh Goldstein, who grew up on Island and graduated from the Martha's Vineyard Regional High School, said the family's aim "is to try to be a year-round presence here on Main street, through the hotel and the health club."
The hotel also houses the Copper Anchor restaurant, the Trust Shop boutique and Juice by the Sea.
While he said business is still down about 15 per cent from pre-pandemic times, he aims "to make sure Vineyard Haven is a year-round town. I push our tenants to be open 11 months out of the year . . . let's try to be open as long as we possibly can."
He feels a sense of camaraderie with fellow Island hoteliers.
"If the Harbor View called and said they were out of dishwasher detergent, I would say absolutely. If they had a flood, we'd be happy to help them. But it's not a competition because the people who are staying at Harbor View are not staying at Mansion House, and not staying at Mr. Hajjar's properties. There's plenty of pie to go around."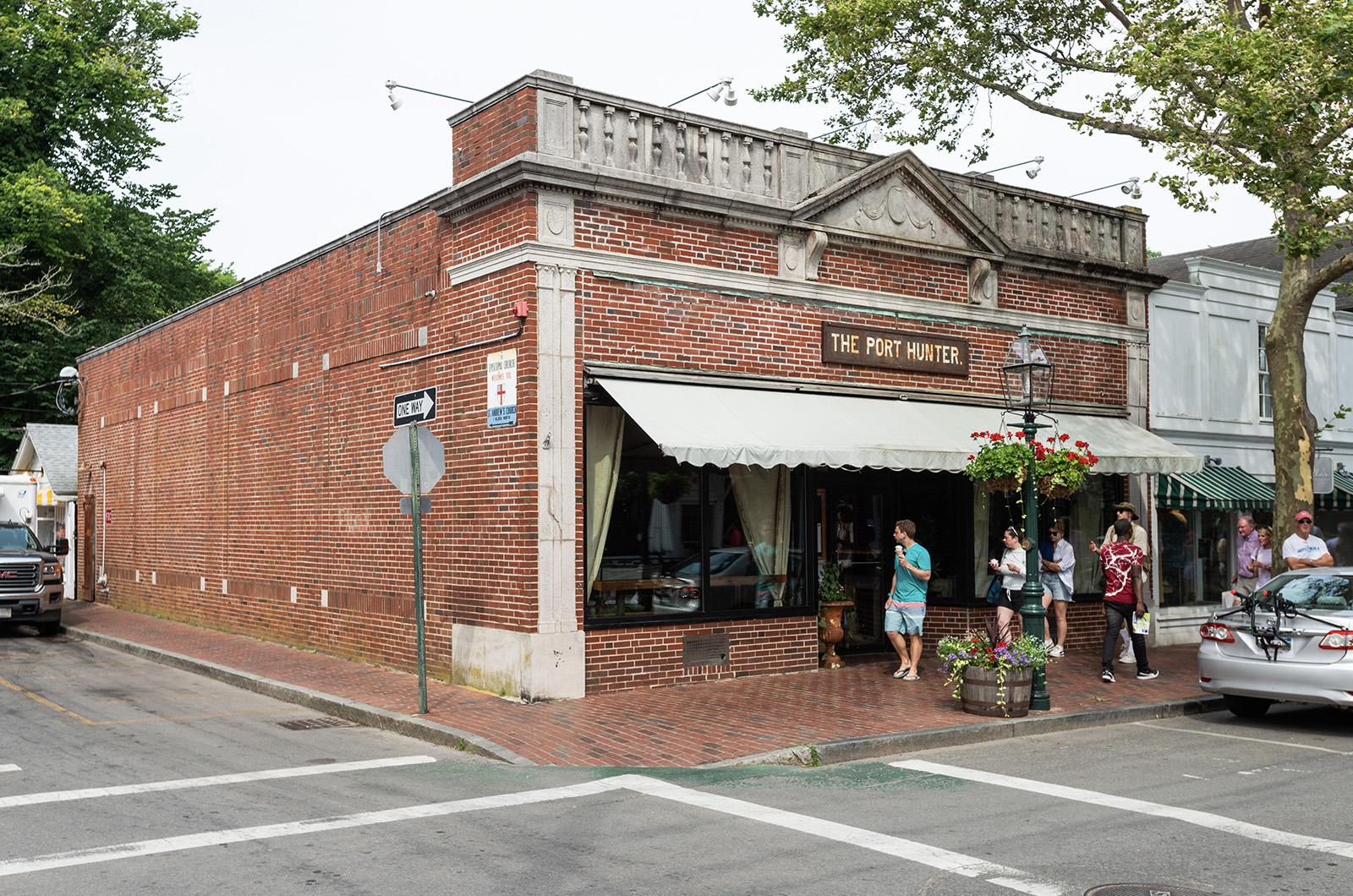 The Hall family history of Island real estate ownership runs deep in all three down-Island main streets and beyond. 
Sitting on a bench in front of Vineyard Scoops ice cream shop, Geno Courtney spends his days surveying Edgartown's downtown. He owns 40 per cent of it, by his estimate. 
Claudia Canerdy founded Claudia in Vineyard Haven in 1971. She is one of a handful of female owners of downtown properties. 
Larkin Stallings said he was walking down Circuit avenue in 2014 when he saw a "for sale" sign in the window of the Ritz. He took ownship of the bar four months later. 
Josh Goldstein, with his parents, owns the Mansion House. Sherman and Susan Goldstein purchased it in 1986.  
Charles and Anne Hajjar have named the Island hotels they own after their children. They purchased the Sydney in 2015.
---
← Full story | Main Street, Edgartown | Circuit Avenue, Oak Bluffs | Main Street, Vineyard Haven