One of a handful of female owners of main street properties when she founded Claudia in Vineyard Haven in 1971, Claudia Canerdy says she never thought of herself as an anomaly. (Her second store in Edgartown, opened in 1975, is in a building owned by the Halls).
"It was very peaceful, and a lot of people came to Vineyard Haven to pick up their guests on the ferry," recalled Ms. Canerdy, of West Tisbury. "They'd always come shopping at the time instead of leaving. The downtowns had hardware and dry goods stores, it was more of a normal town, not touristy."
Today, she notes things are very different, though the small-town feel of Island downtown stores remain.
"People like a small town. It's different from a big city, and people enjoy the feel of being on a downtown main street. They like to have their coffee. You can't walk into Saks Fifth Avenue with coffee," she said.
Ms. Canerdy has a loyal seasonal crew who comes back to work in her two shops over the summer months. In the off-season she and a few year-round employees run the stores.
Ms. Canerdy said the shop worked hard to keep thriving during the pandemic, changing its displays and marketing gift possibilities.
Is she eyeing any other properties? "Believe me. I have my hands full between the two stores," Ms. Canerdy said.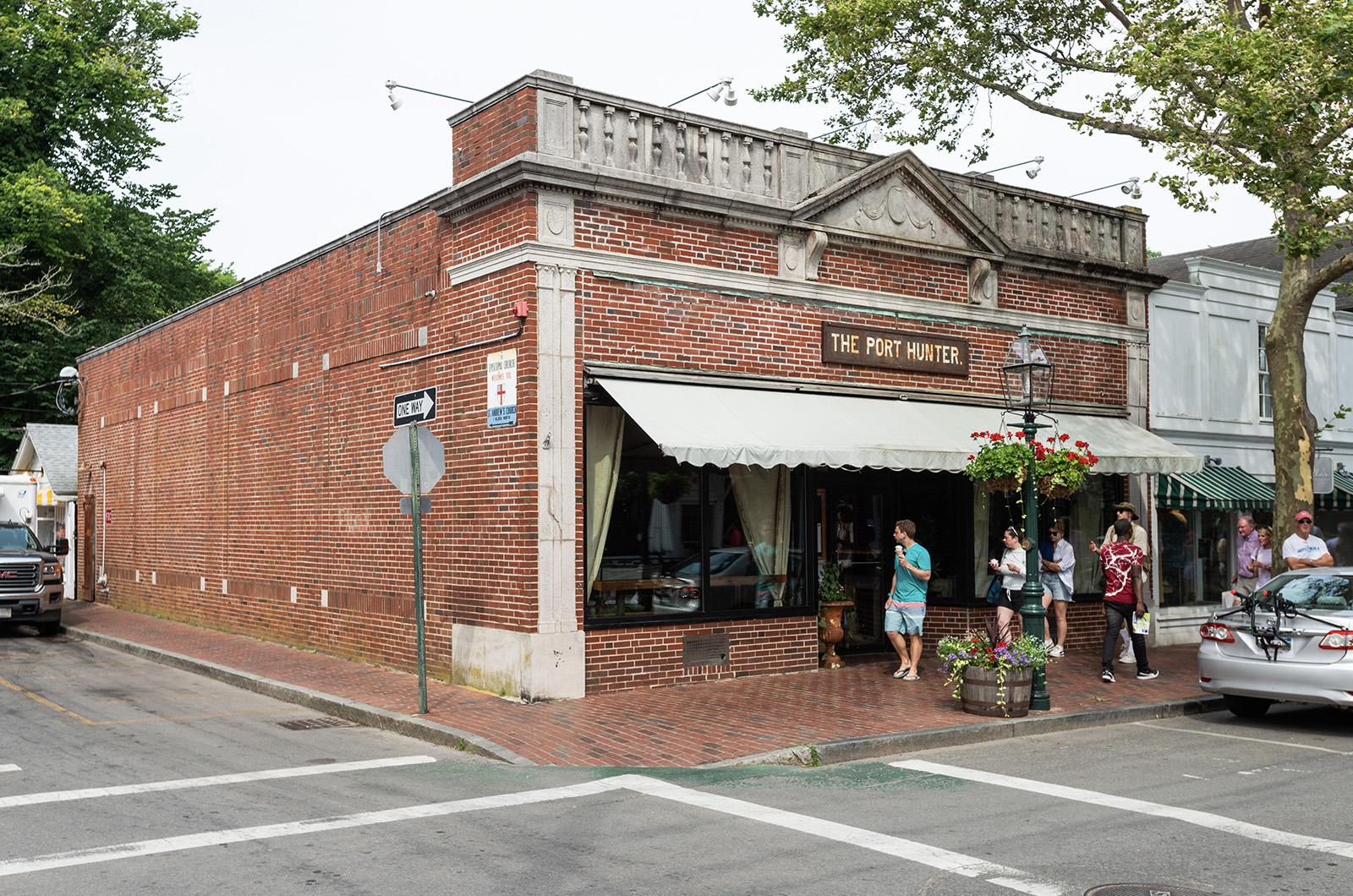 The Hall family history of Island real estate ownership runs deep in all three down-Island main streets and beyond. 
Sitting on a bench in front of Vineyard Scoops ice cream shop, Geno Courtney spends his days surveying Edgartown's downtown. He owns 40 per cent of it, by his estimate. 
Claudia Canerdy founded Claudia in Vineyard Haven in 1971. She is one of a handful of female owners of downtown properties. 
Larkin Stallings said he was walking down Circuit avenue in 2014 when he saw a "for sale" sign in the window of the Ritz. He took ownship of the bar four months later. 
Josh Goldstein, with his parents, owns the Mansion House. Sherman and Susan Goldstein purchased it in 1986.  
Charles and Anne Hajjar have named the Island hotels they own after their children. They purchased the Sydney in 2015.
---
← Full story | Main Street, Edgartown | Circuit Avenue, Oak Bluffs | Main Street, Vineyard Haven