The Hall family history of Island real estate ownership runs deep in all three down-Island main streets and beyond. But it began in Edgartown more than two centuries ago.
"A lot of it is family lore and stories that were passed down to me; it goes back to well before I was born," Benjamin Hall Jr. told the Gazette in a wide-ranging telephone interview.
Steeped in his family history on both sides Mr. Hall, an attorney with a business degree from the Wharton School at Penn and a family spokesman, can expound at length on events going back more than 200 years. His maternal great-grandfather was born in the Gay Head Light during a storm in the 1800s, and there are many other stories. But when it comes to present-day business affairs, he is more circumspect.
"There are many Halls; I'm but one," he said.
His grandfather Alfred Hall was a leading force in the economy of the Island in the first half of the 20th century. Alfred's father owned Hall's Department Store on Main street Edgartown. Beginning in the 1930s, Alfred, who was educated at Harvard Business School after serving in World War I, would expand his holdings to include many key buildings on Main street Edgartown. They included the Elm Street Theatre (today Hall Park), followed by the purchase of theatres in Oak Bluffs and Vineyard Haven (today the Strand, Island Theatre and Capawock).
Alfred Hall died in 1992 at the age of 94, and was lauded in an obituary by the Gazette as a towering figure.
Today the Hall family holdings on the three main streets alone are valued at $22.2 million, according to assessors' records. The most extensive commercial holdings remain in Edgartown.
"I think between the Courtneys and us, we own just under 50 per cent of Main street when you include the side streets," said Mr. Hall.
"We've been very fortunate because we've been in this business for generations; it's what we know, it's what we do every day ... you need to know what you're good at," he said. "The Vineyard has been very good to us and we've been fortunate to be able to continue to hold onto things."
Three down-Island main street buildings owned by the Halls currently stand vacant: The Island Theatre on Circuit avenue (shuttered and valued at $1.41 million); the former Bowl and Board building at 35 Main street Vineyard Haven (vacant and valued at $1.21 million); and 40 Main street Edgartown (formerly a wine store, now vacant, valued at $940,000.)
The historic Yellow House at 66 Main street in Edgartown, long owned by the Halls, was taken by eminent domain by the town in 2017 after decades of neglect. Today, Lululemon is the primary tenant.
Mr. Hall cited a litany of reasons for the state of the Island Theatre and two other vacant buildings. Pending repairs and permits, he said in fact all three could soon be ready for new occupants or even sale.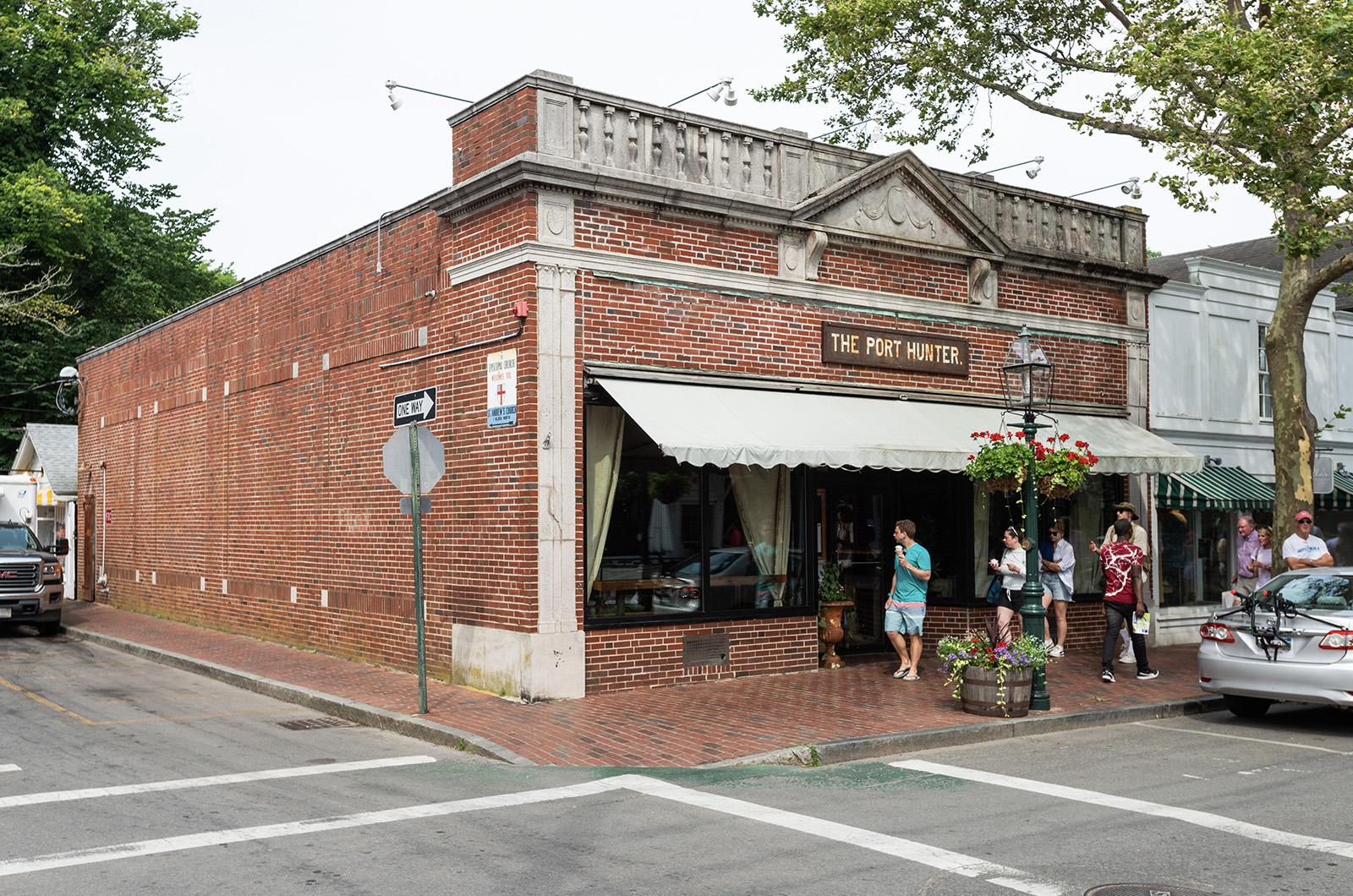 The Hall family history of Island real estate ownership runs deep in all three down-Island main streets and beyond. 
Sitting on a bench in front of Vineyard Scoops ice cream shop, Geno Courtney spends his days surveying Edgartown's downtown. He owns 40 per cent of it, by his estimate. 
Claudia Canerdy founded Claudia in Vineyard Haven in 1971. She is one of a handful of female owners of downtown properties. 
Larkin Stallings said he was walking down Circuit avenue in 2014 when he saw a "for sale" sign in the window of the Ritz. He took ownship of the bar four months later. 
Josh Goldstein, with his parents, owns the Mansion House. Sherman and Susan Goldstein purchased it in 1986.  
Charles and Anne Hajjar have named the Island hotels they own after their children. They purchased the Sydney in 2015.
---
← Full story | Main Street, Edgartown | Circuit Avenue, Oak Bluffs | Main Street, Vineyard Haven